Prof. Han Became an ISMAR Fellow
Professor Songi Han has been elected to become a Fellow of the International Society of the Magnetic Resonance.
By Khanh Nguyen
January 16, 2019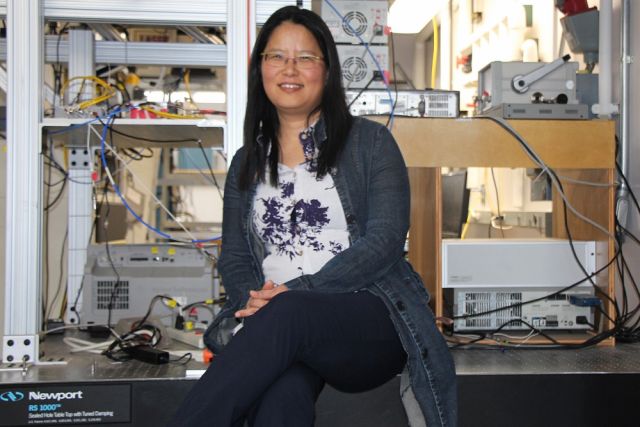 Professor Songi Han has been elected to become a Fellow of the International Society of the Magnetic Resonance. This honor is a tribute to her many contributions in the field of magnetic resonance, including both her world-leading research activities and her support of the magnetic resonance community.
Mentioned in the list of ISMAR Fellows, Prof. Han will join a very distinguished international group of outstanding scientists, spanning several generations and encompassing many areas of research. No more than four new Fellows are elected each year, following nominations from ISMAR members, deliberations by ISMAR's Fellows Committee, and voting by current Fellows.
Congratulations, Songi!