Audra DeStefano Selected as 2020 NDSEG Fellowship Recipient
The 2020 NDSEG (National Defense Science and Engineering Graduate) Fellowship Program has announced its selections for Fellow candidates. Audra DeStefano, a second-year PhD student co-advised by Prof. Songi Han and Prof. Rachel Segalman, has been awarded in recognition of her academic excellence.
By Khanh Nguyen
April 19, 2020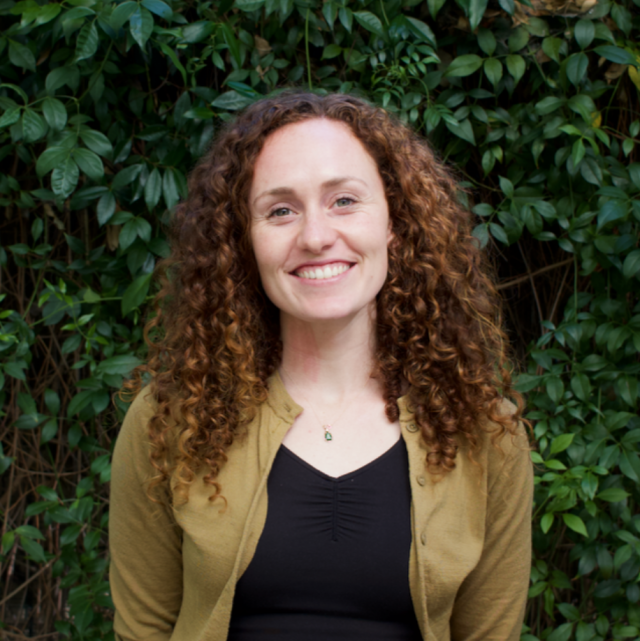 Audra DeStefano has been selected to receive a 2020 NDSEG Fellowship for her proposal to modulate water dynamics at surfaces with polypeptide patterning using specialized magnetic resonance techniques.
Audra's proposal was among over 4,000 applications awarded this year. The NDSEG Fellowship Program is sponsored by the Air Force Office of Scientific Research (AFOSR), the Army Research Office (ARO), and the Office of Naval Research (ONR) under the Office of the Under Secretary for Research and Engineering. This program is administered by Systems Plus, Inc.
Control of water behavior at polymeric surfaces is advantageous for a variety of applications of interest to the Office of Naval Research, including fouling resistant marine coatings and water purification membranes. Specifically, changes in surface chemistry and patterning can modulate polymer-water interactions. These changes impact local water structure and dynamics, which in turn govern water transport and solute adsorption.
Currently, amphiphilic coatings provide one approach for mitigating fouling from "soft foulants"; however, a thorough, microscopic understanding of the impacts of hydrophilicity on interfacial interactions is lacking. A systematic, molecular level study of hydrophilicity in terms of hydrophobic/hydrophilic patterning with monomers of various chemistries is required to develop overarching, predictive trends relating polymer structure and chemistry to resulting water dynamics. Observed hydration trends will ultimately inform design criteria for polymer surfaces targeting specific aqueous interactions.
Audra proposed utilizing sequence defined polypeptoids coupled with specialized magnetic resonance techniques to elucidate the length scales and interactions governing polymer-water interfaces. Observed trends will be directly applicable to the US Navy for the design of antifouling coatings to reduce ship fuel consumption as well as incorporating functionality into filtration membrane coatings useful in on-site water purification modules.
Congratulations again, Audra!